« All ideas
Expert Advice, Influencer
Q&A with Jess Davis of Carcaba Road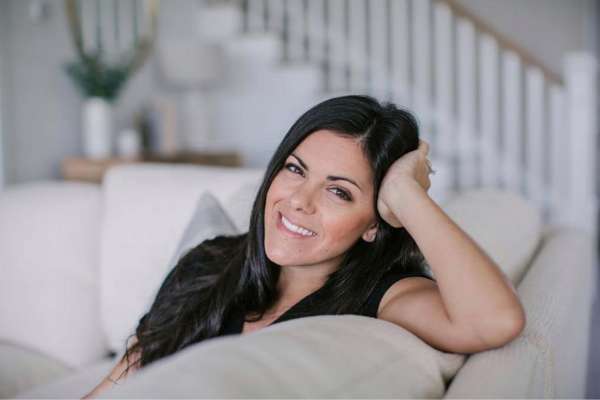 We sat down with home design blogger Jess Davis of "Carcaba Road" to discuss her recent decking project with Trex. As a mother of three, she makes sure her designs are functional as well as beautiful. She describes her personal design aesthetic as a "combination of coastal and country farmhouse style creating a modern rustic mix."
How did you come to choose Trex for your project?
We insisted on having a very low-maintenance, long-lasting product that was environmentally friendly. It was a simple choice since Trex is the benchmark for composite decking.
Did you have any hesitations or concerns about choosing Trex? If so, what?
None at all!
Which Trex product did you use and why?
We went with Trex composite decking to go with the light grey tones of our home exterior. The textured boards look like real timber, which was a big benefit aesthetically.
What would you say are the greatest benefits of building with Trex?
We were immediately sold on the low-maintenance and the durability.
What is your favourite aspect or feature of your Trex deck?
The deck boards feel good on your feet! And, I know our decks will last for years.
Did you incorporate Trex railing or other accessories, such as Outdoor Lighting, etc.?
Not yet, but we plan to!
How do you use your Trex deck?
Trex was used in our front entryway deck and the second floor deck in our backyard, as well as our exterior staircase.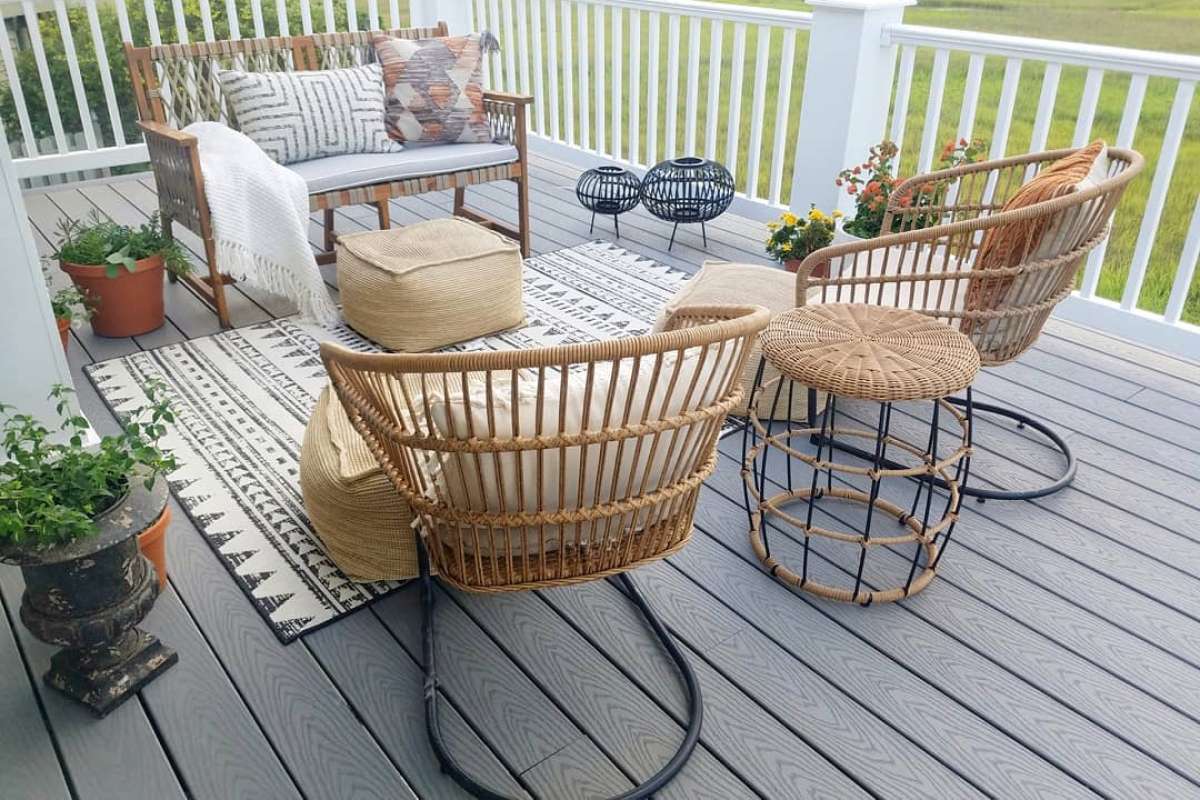 Want to see more of Jess Davis's outdoor renovation?