Always Green
We make Trex® eco-friendly composite decks from an innovative blend of 95% reclaimed timber and plastic—that's almost the whole thing. And we've been this way for more than 20 years, well before green was a buzzword. Because in the end, all of us want to look out on our decks and know that we've done our part.
Recycling is a Beautiful Thing
As one of the largest plastic recyclers in the U.S., Trex saves 800 million pounds of recycled plastic film diverted from landfills and reclaimed timber fiber used annually, so our eco friendly-decks contribute to a healthier environment.
Why a Trex® Composite Deck is a Green Deck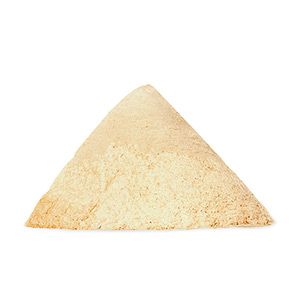 Reclaimed Timber
Reclaimed timber that would otherwise end up in a landfill finds its way into Trex high-performance composite decks. By using reclaimed sawdust, we never have to cut down a tree to make our products. Ever.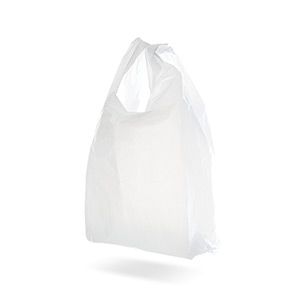 Recycled Plastic Film
The reclaimed timber in our decks is combined with recycled plastic from a variety of sources ranging from the overwrap on paper towels to dry cleaner bags, sandwich bags, newspaper sleeves, and grocery and shopping bags. Here's an interesting fact: the average 500-square foot composite Trex deck contains 140,000 recycled plastic bags! That makes us one of the largest plastic bag recyclers in the U.S.

The Big Picture
Trex works along with other U.S. Green Building Council members to transform the way building and communities are designed, built and operated with the goal of creating environmentally and socially responsible spaces that improve the quality of life.

GO AHEAD, TRY US
Explore Trex's eco-friendly decking products, or order a sample to get a closer look.
Recycling Is A Beautiful Thing
As one of the largest plastic film recyclers in the U.S., Trex saves 500 million+ pounds of plastic film and timber from landfills each year.
A standard 16-foot Trex board contains recycled material from approximately 2,250 plastic bags.
The average 500 square-foot composite Trex deck contains more than 140,000 recycled plastic bags, films, and wraps.
The entire high-performance Trex decking portfolio is manufactured using more than 95% recycled content.
In addition to contributing to a healthier environment, our eco-friendly recycled decking also contributes to your LEED points—not to mention your good karma. Trex products contribute up to five LEED points to any structure. Learn about Trex and the LEED Green Building Rating System™.
Created in part by the U.S. Green Building Council, LEED is a point-based system designed to honor building projects that incorporate efficient, cost-effective and safe eco-friendly products. Trex products can add up to five points to your project—four points in the Materials and Resources category for being composed of up to 95% recycled materials, and one point in the Innovation and Design category.
Production Process
Trex's manufacturing process is as green as its final product -- with a proprietary processing method that eliminates the use of smoke stacks. Additionally, nearly 100% of factory runoff and refuse is recycled back into the manufacturing line. Trex transforms these materials into eco-friendly decking that has a smaller carbon footprint than timber. Learn more about the process:


Sawdust and plastic film are purchased


Plastic film is cleaned and ground into granules


Plastic film and sawdust are combined and heated


Mixture is mixed to a soft, pliable consistency


Mixture is formed into boards using profile dies


Boards are cooled and cut to length


Boards are inspected by Quality Control for defects, strength and color accuracy


Finished boards are wrapped and shipped
We haven't felled one tree in the making of Trex high-performance composite decking. Ever.